Fossil fuel sponsorships and social licence
Social licence is the informal "licence" granted to a company by various stakeholders who may be affected by the company's activities. Such a licence is based on trust and confidence – hard to win, easy to lose.
Restricting the ability for fossil fuel companies to purchase social licence through sponsorships could be better for long-term shareholder value. Companies are spending shareholder funds on sponsorships to buy acceptance and enhance reputation. However, when sponsorship is perceived as a transaction to buy community acceptance in the face of environmental, social and climate change damages, the payments can cause a flip in the community mindset to view sponsorship as a calculated and cynical pay-off.
Sportwashing
The term sportswashing is relatively new, but the practice is almost as old as sports. When companies sponsor sporting events, their brands become associated with intense experiences of shared emotion. These positive emotional connections can distract from companies' problematic operations, including contributing to climate change. Sportwashing by fossil fuel companies is now being likened to the tobacco advertisements and sponsorships of the past - promoting a harmful substance by spending big amounts of money to distract from negative impacts. For tobacco, the practice has rightly been banned.
In Australia, mining and energy companies often partner with sporting organisations from the grassroots to the elite level. According to an article in The Guardian, there are at least 12 fossil fuel companies, industry associations and energy retailers that have 24 sponsorship deals with sports clubs, stadiums or events at all levels. These sponsorships are coming under increasing scrutiny.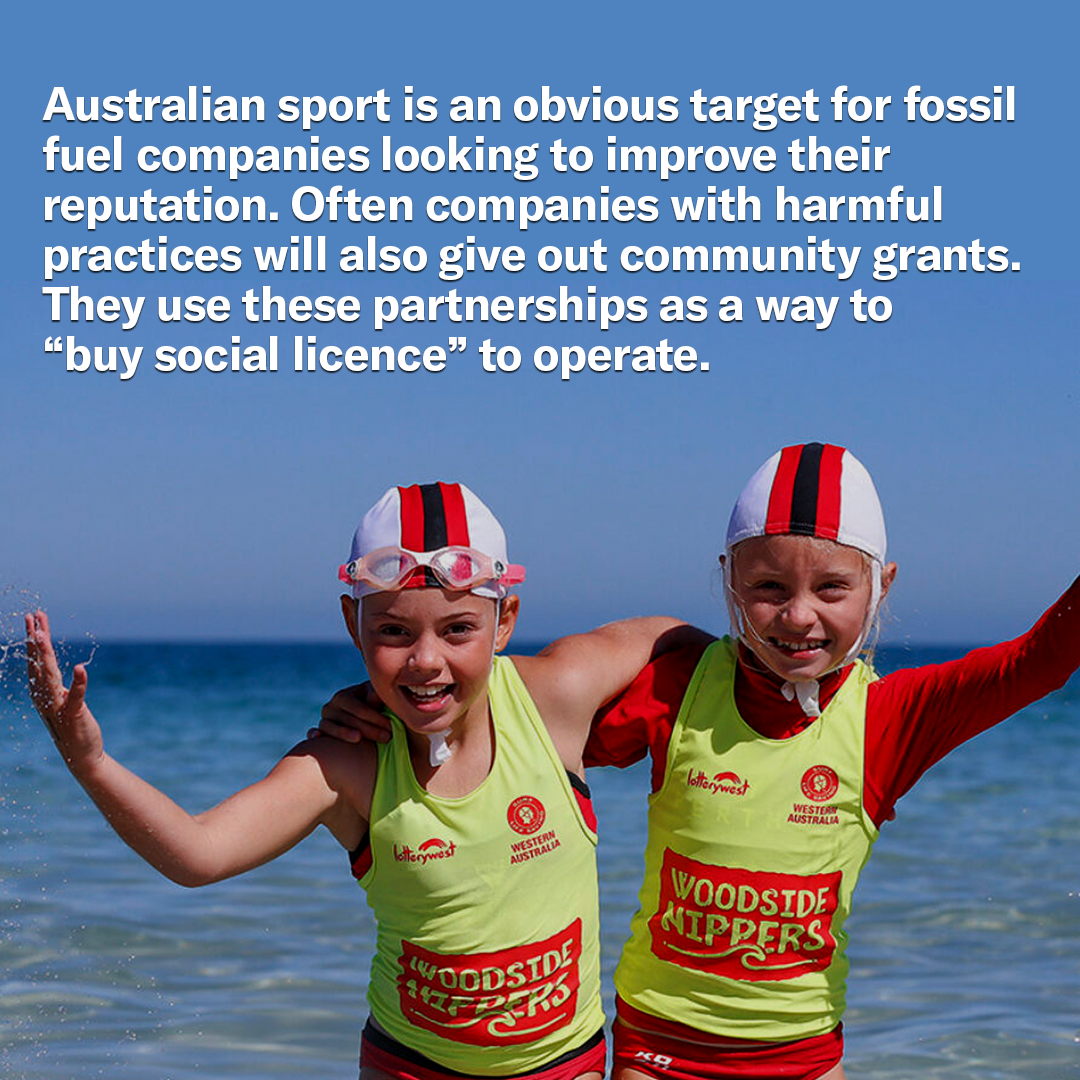 Some sports fans are pressuring governing bodies, team owners and event managers to refuse contributions from the fossil fuel industry. This sponsorship can be considered at odds with the cultural value of sporting events and the benefits sport brings to all levels of society. Investors should be aware of the escalating protests against sportswashing, which may lead to reputational damage.
This debate is also sparking important public conversations around health impacts and damages from fossil fuel companies' activities. Read the Climate Council report highlighting how climate change is playing havoc with both elite and grassroots-level sport.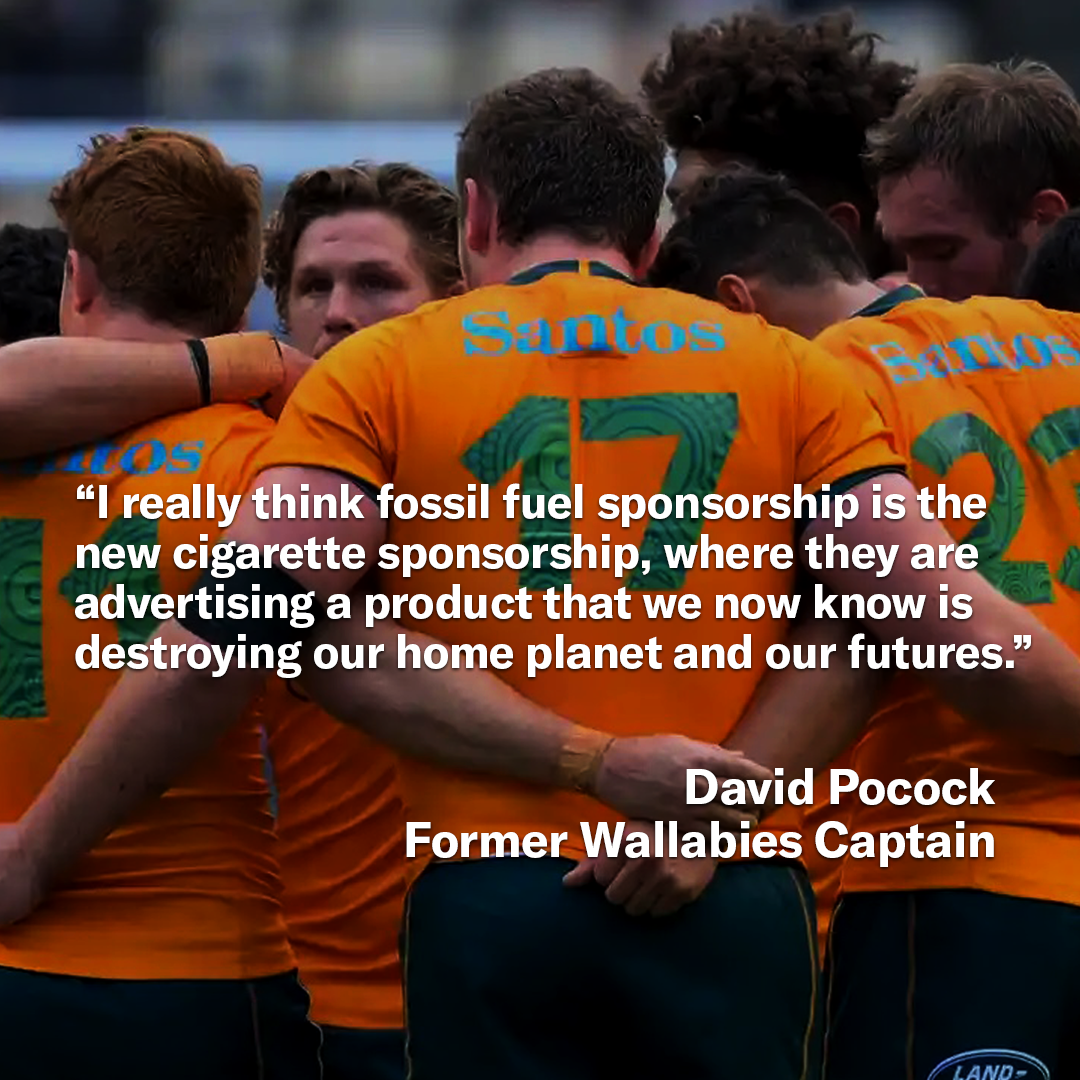 Artswashing
Much like sport, fossil fuel companies try to project a better image of themselves to the public through their associations with arts, entertainment and cultural institutions. Fossil fuel companies form partnerships with museums and art galleries brand themselves as benevolent philanthropists, investing in arts and culture. However in reality, a company will invest in an arts and cultural event in an attempt to balance out negative social impacts and pollution caused by their projects, including high greenhouse gas emissions.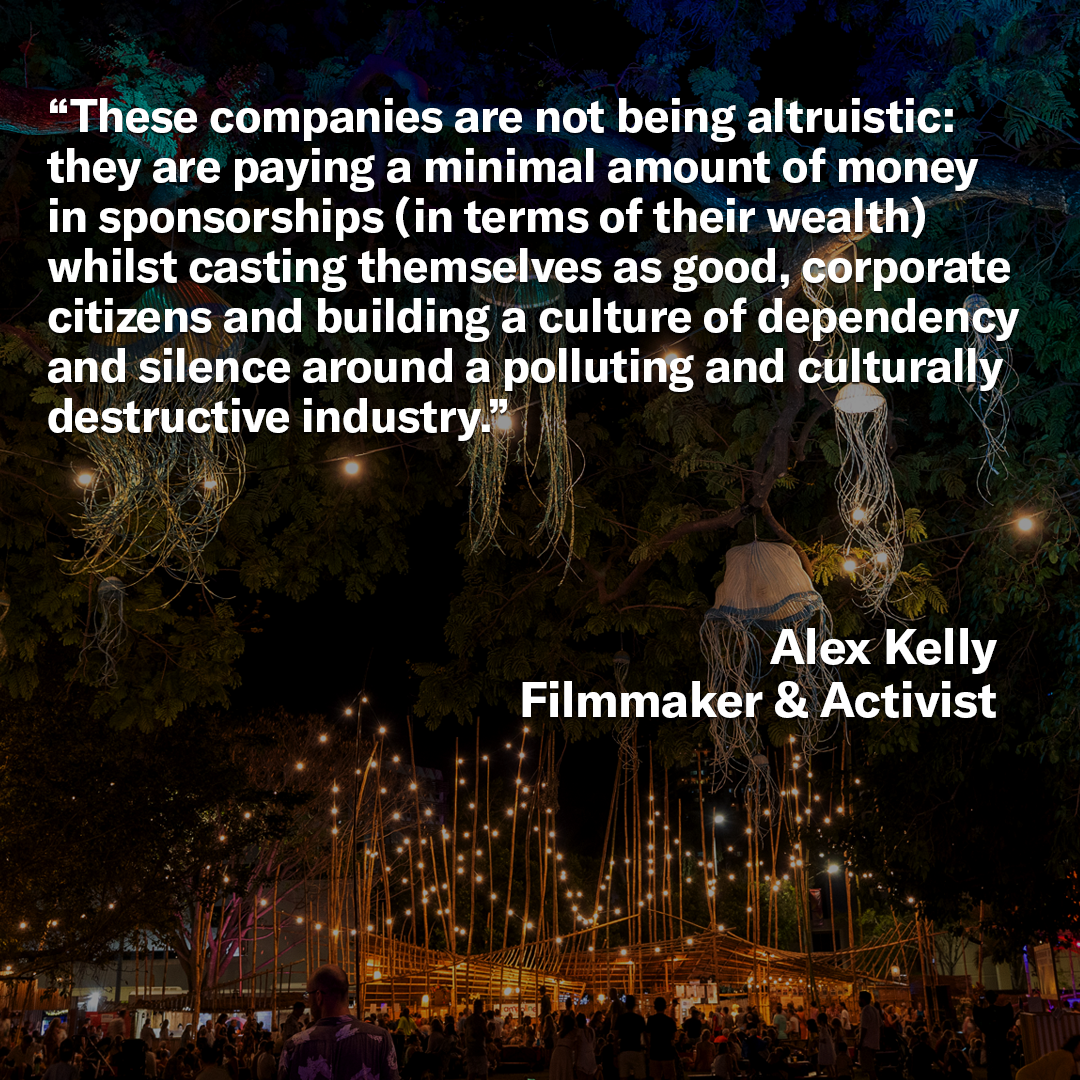 Beyond image maintenance and buying social licence, sponsoring specific events and exhibitions gives company representatives the chance to mingle as hosts with politicians and stakeholders at previews, openings, and in private boxes, thus cultivating strategic relationships that benefit the fossil fuel industry.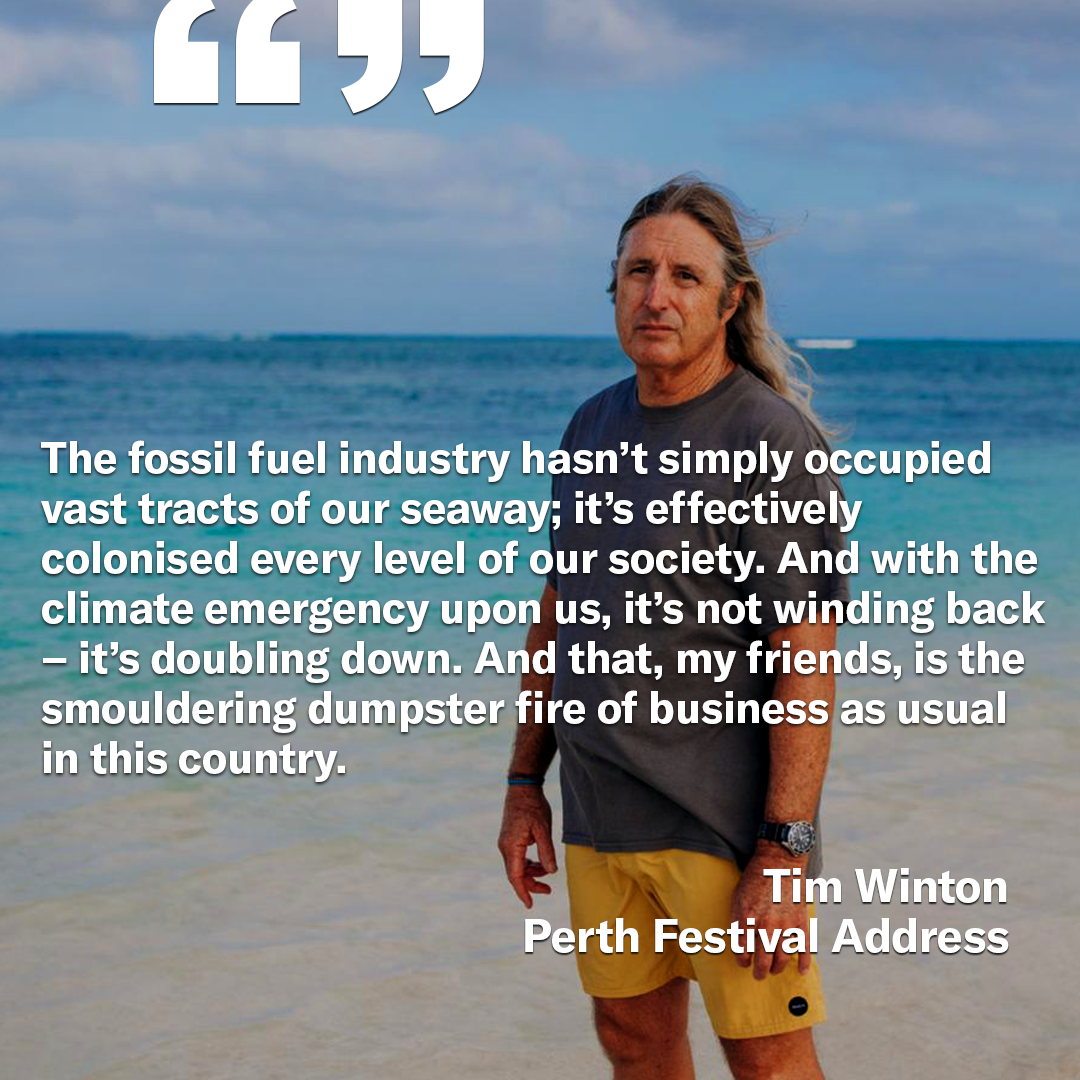 Resistance to artswashing has been undertaken by artists, musicians, local communities and international activists - mounting pressure on festivals, events and institutions to find alternatives to fossil fuel sponsorship. In response to artists speaking out about the damages caused by sponsors, some festivals and events have inserted gag type clauses into contracts to prevent artists and musicians speaking out. This type of control is exercised by sponsors to limit works or voices that oppose fossil fuel expansions. Artists & patrons may choose to boycott, or only participate in events that align with their own values. Finding ethical sources of funding in the arts sector will ensure that both artists and audiences don't miss out.